Simplicity gives you the strength to plan a look. Let the technique, the space, become the look. In other words; unite the style and craftsmanship.


The look is created through two sections, the foundation comes from Epic Retreat Shampoo and Conditioner, Essential was applied in towel-dried hair, then Marvelous for control.
Blow-dry the hair in direction to create a smooth and controlled surface, then section off a halo section from the top of the head to the occibital bone.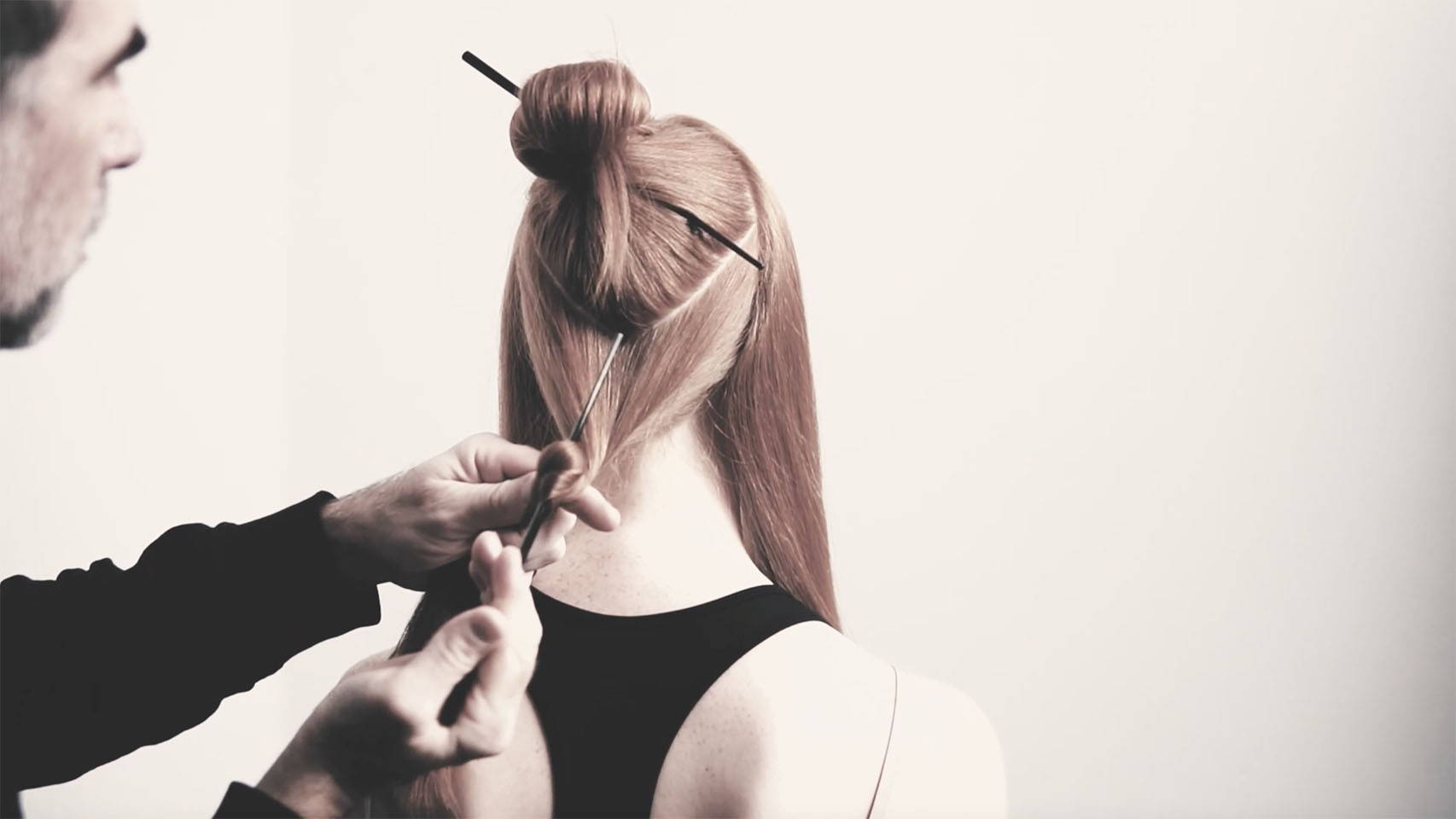 Mark out there you want the twist/pony tail to be, then work round sections around the point and spray picture perfect on the section and brush in the wanted direction tie the hair tight using an elastic.
Section off the perimeter section through in a middle parting, work section by section adding Picture Perfect and brushing the hair in to direction, all the way in to the nape area and tie it tight with an elastic.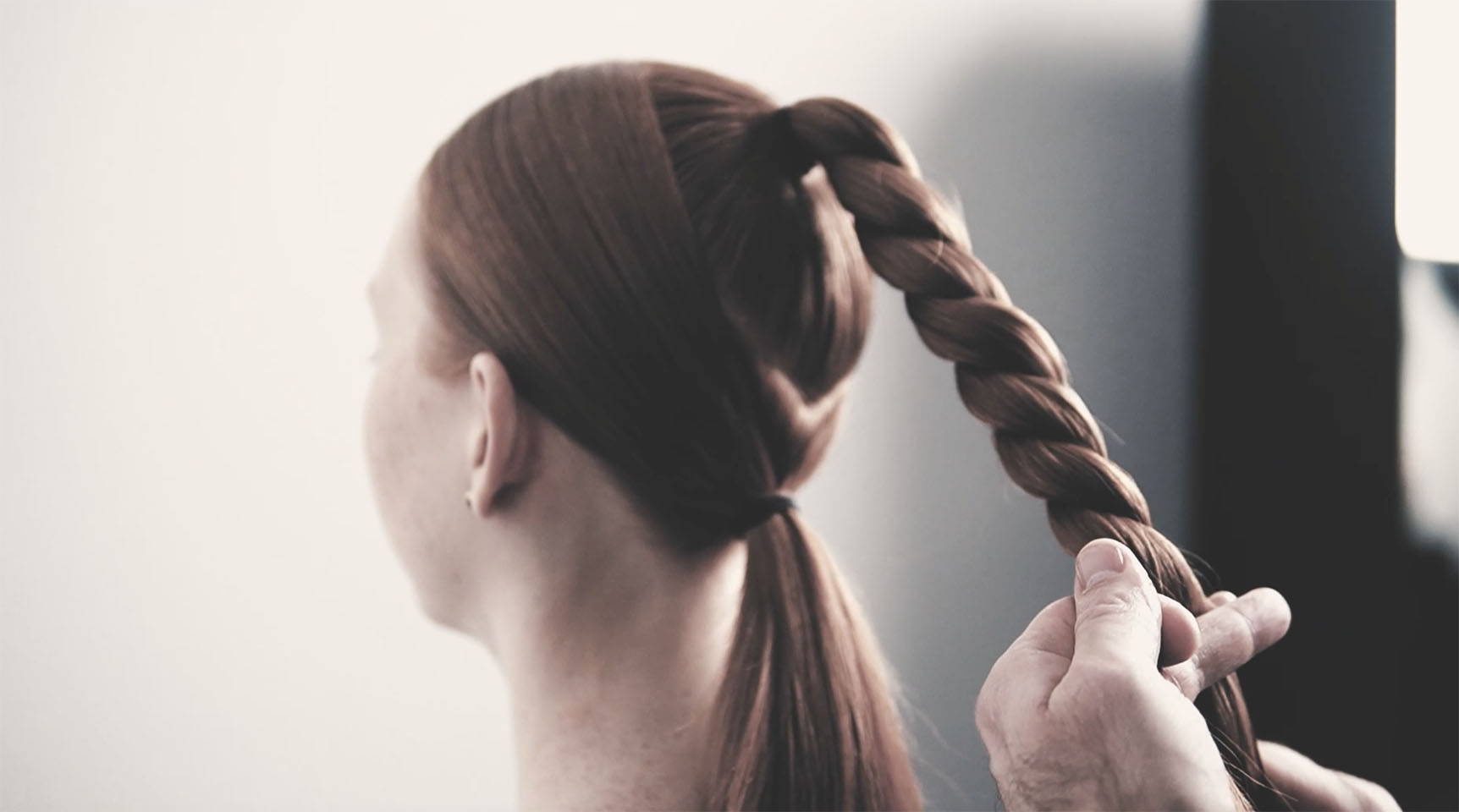 Divide the pony tail into two parts, brush the section through in the right direction, add Editors Choice to keep the texture tight and polished, start to rotate the one section and the other one toward the opposite direction then at the same time twist the sections around each other, work all the way out to the end, tie it tight with elastic.
From this point there are so many options, we gently twisted the two twist together, finish by using a powder brush and Picture perfect to clean upp fly aways.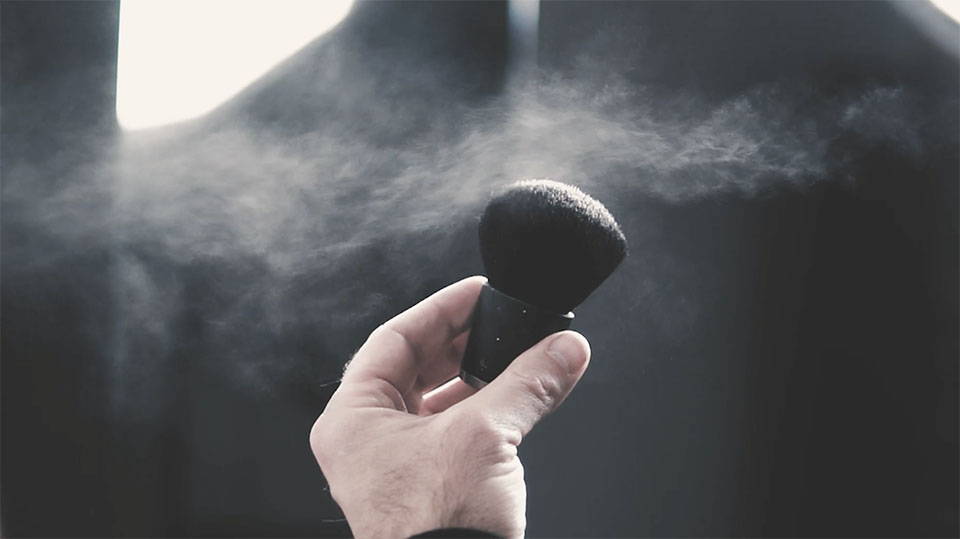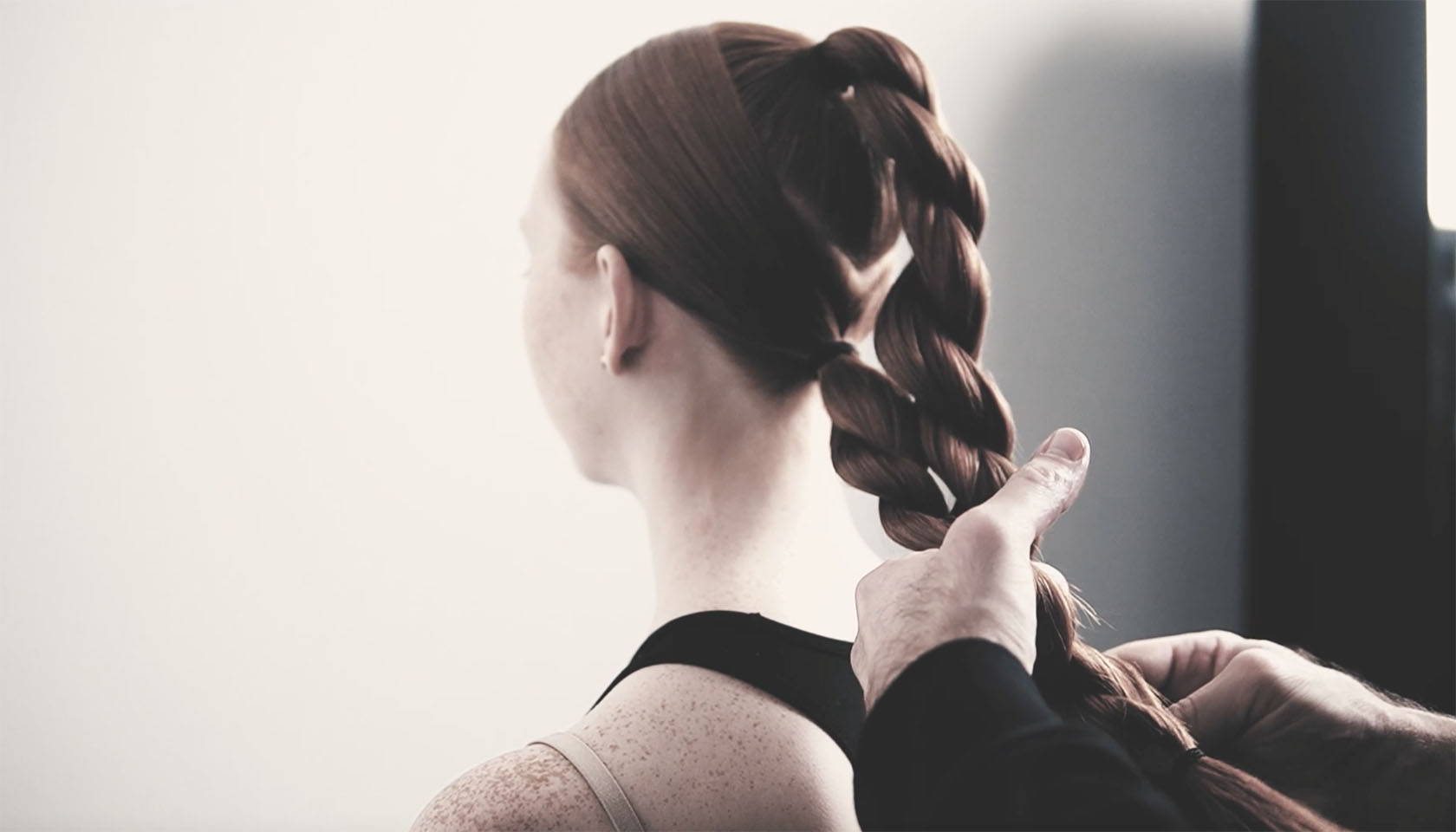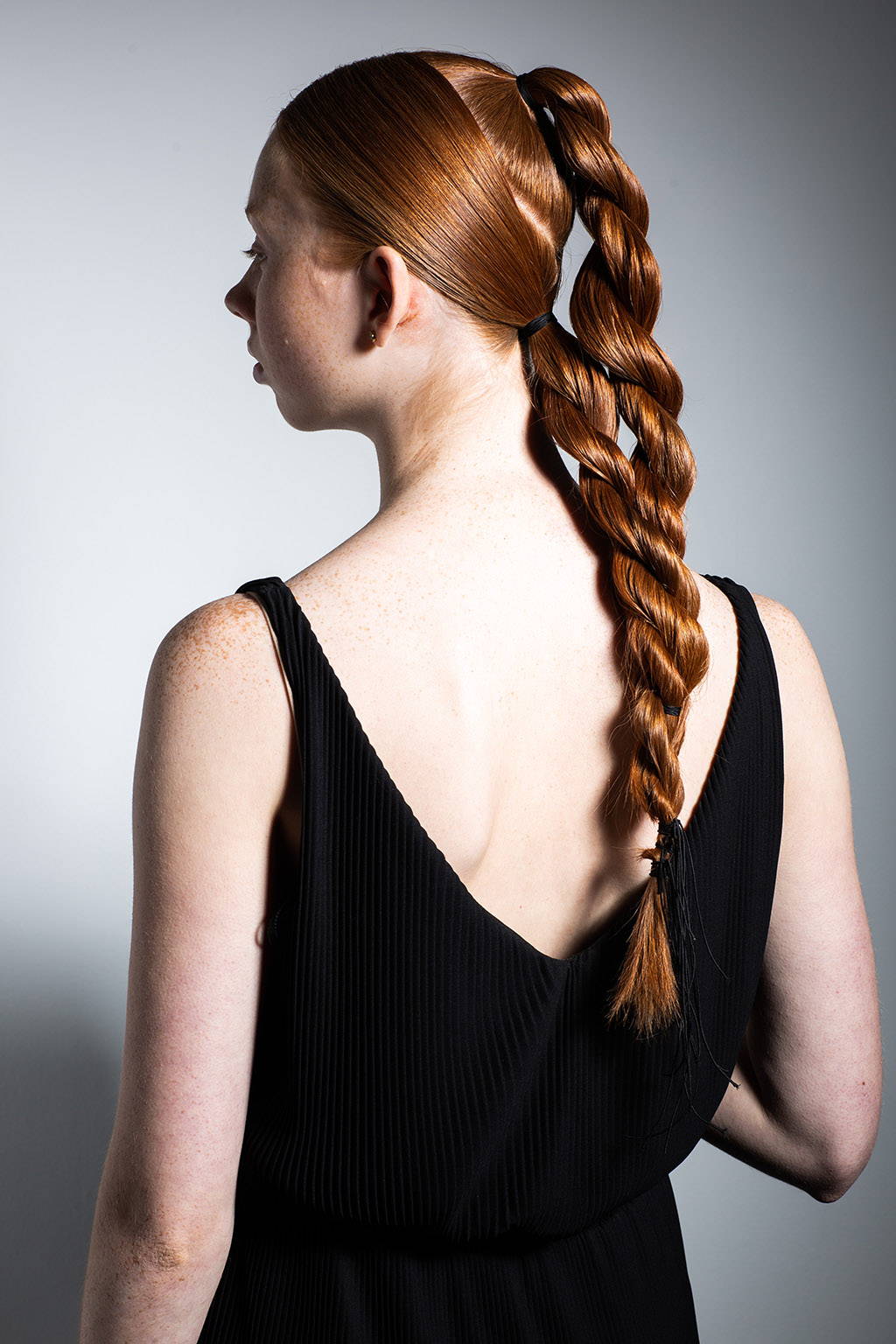 Watch the video of Hans creating the artistic look.