Dry cutting for smooth texture control.
Airy, bouncy, smooth texture in a full perimeter yet far from blunt.
Working with seamless layers, gently disconnected.
The star is the star in this technique.
A dry cut can be the perfect solution when you want to control the texture and length for a long layered haircut.
Adding Secret Veil through the whole hair to create a soft clean feeling in the hair, blow drying the hair with with a cushion brush to create a soft airy touch..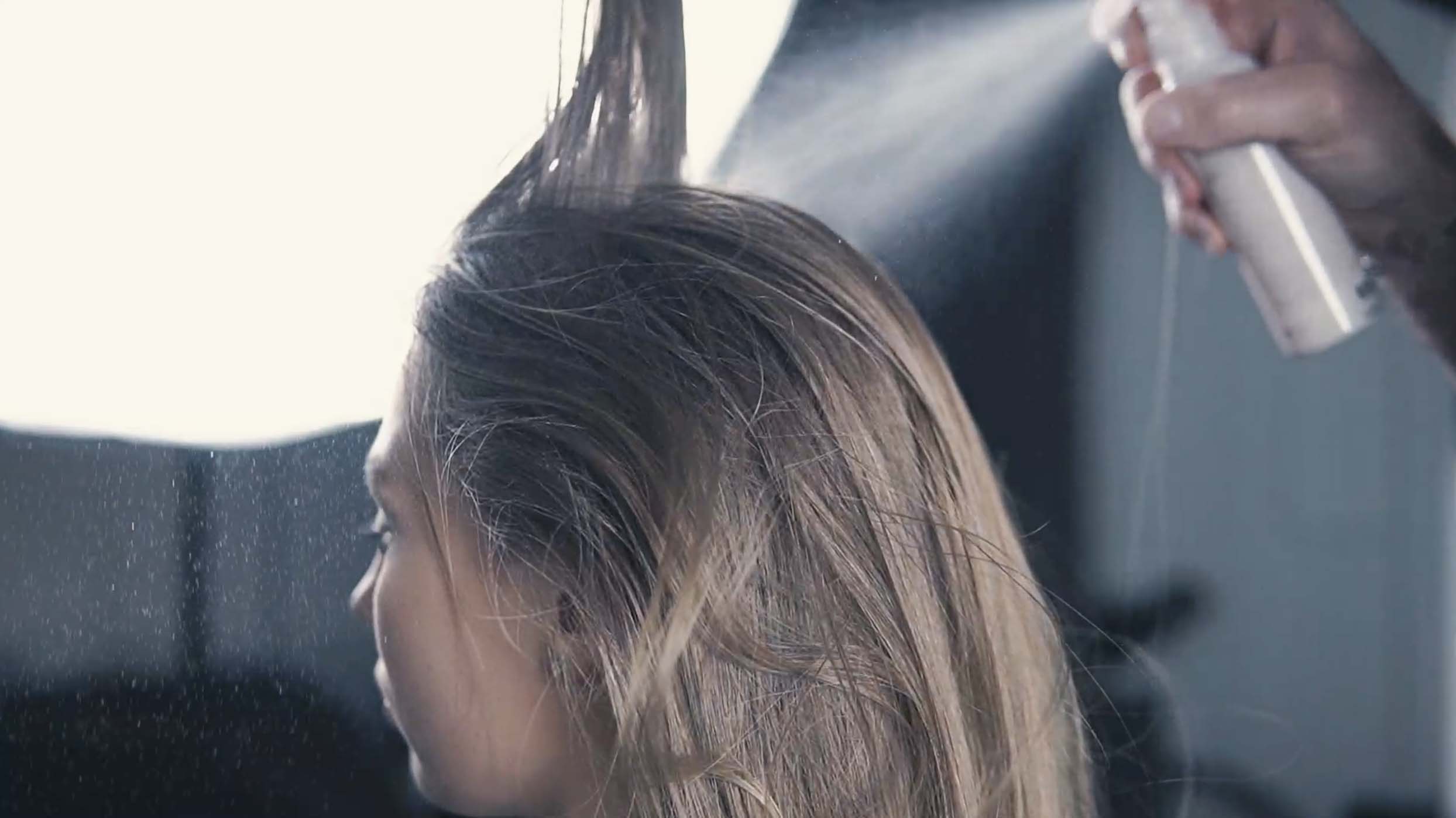 Starting the sectioning by sectioning of the perimeter to secure the length adding extra hight in the section around the ears, then working with a long soft layering and at the same time adding texture and breaking up both texture and heavy areas.
Once the first large sectioning have been cut, then take a star shaped section high up on the head, start with a guide in the center of the section then over direct the the section in to the guide to keep an extend feeling toward the sides.
If needed you can add another star just around the crown to add more texture and volume.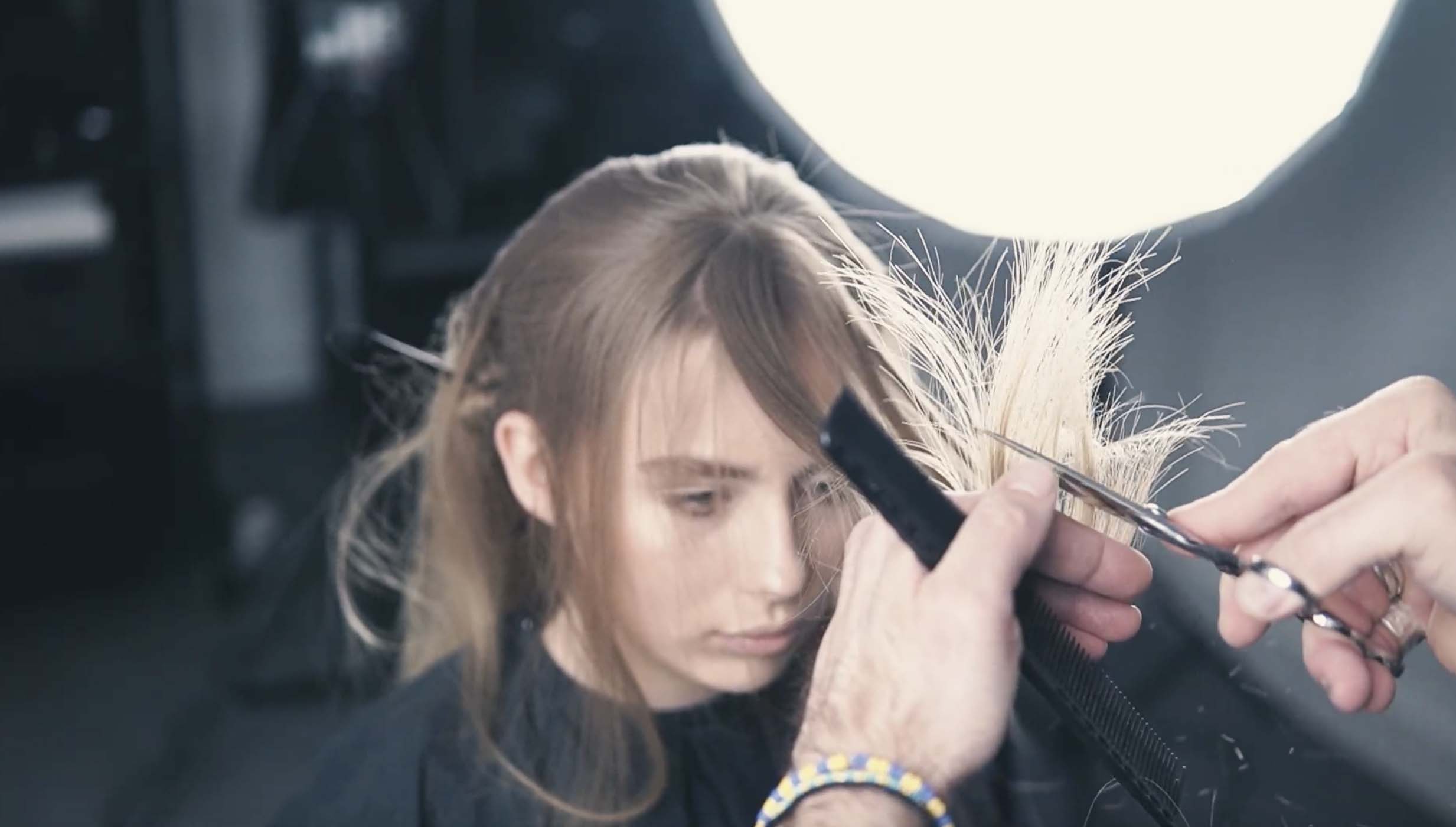 Once the layers are all done drop out the hair, move in to the perimeter and work soft using a deep point cutting technic.
Then start with the front overdirect the fringe and use deep point cutting, the over direct the side slightly forward and connect the fringe to the sides.
After the haircut we used Epic Retreat shampoo, Epic Treat Mask and conditioner to add moisture and smoothness.
Added Essential Leave In Conditioner, Marvelous and Grand Ambition. Blow-dry the hair using a paddle brush to get lift and smoothness.
Then take a section through the back spray Picture Perfect on the section, use a flattening iron and gently twist the iron as you pull the iron through the section, once the section is warm and twisted roll the hair up using your fingers and secure with a clip.
Work section by section all the way up. In the front twist the hair away from the face.
Let the hair cool down, remove the clips.
Then lean the head back and gently add Editors Choice and Picture Perfect.