CURLS WITH AN ATTITUDE

curls has those natural elements of cuteness but by adding the fringe and a very irregular texture we can easily achieve a style that is stronger and far from cuteness.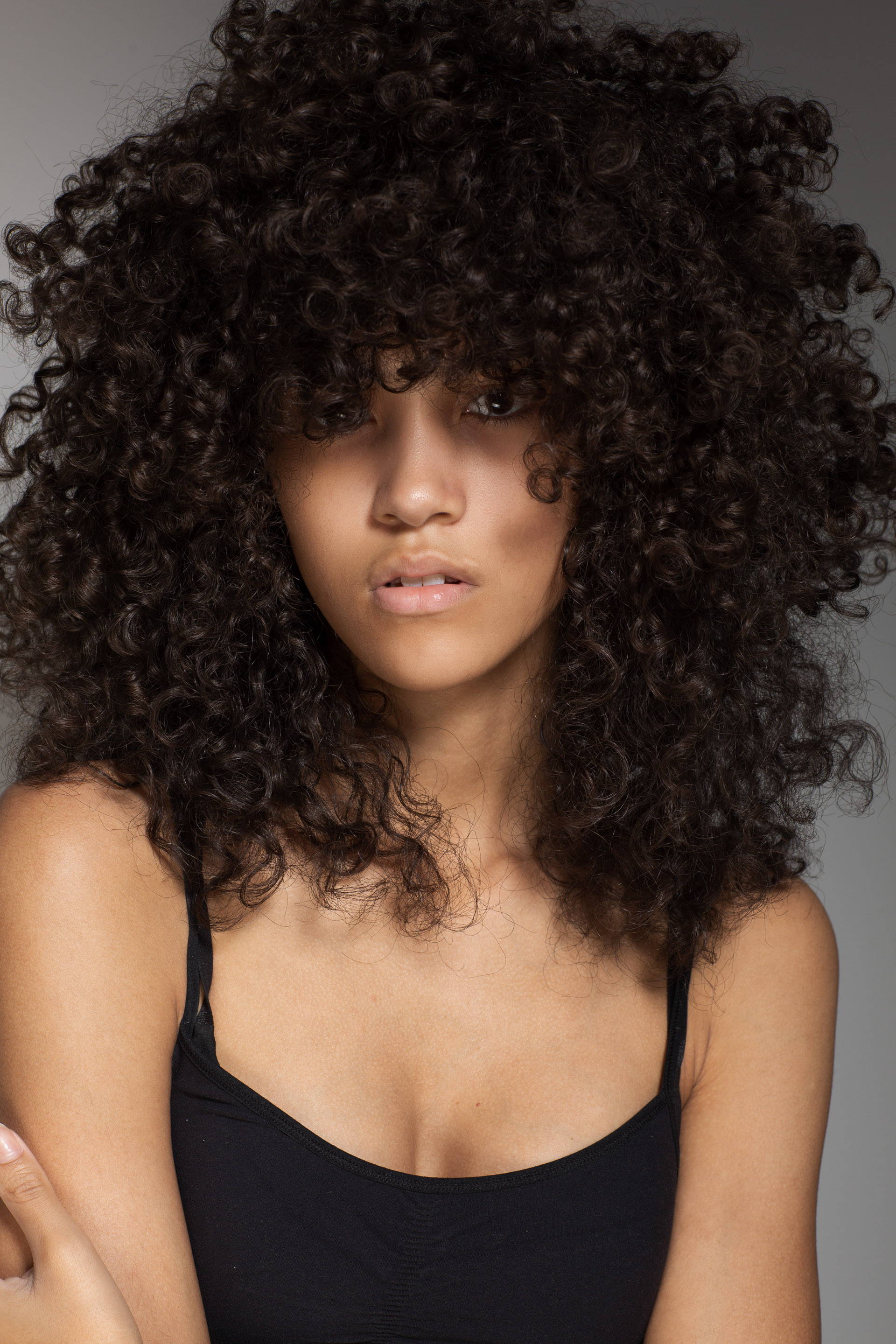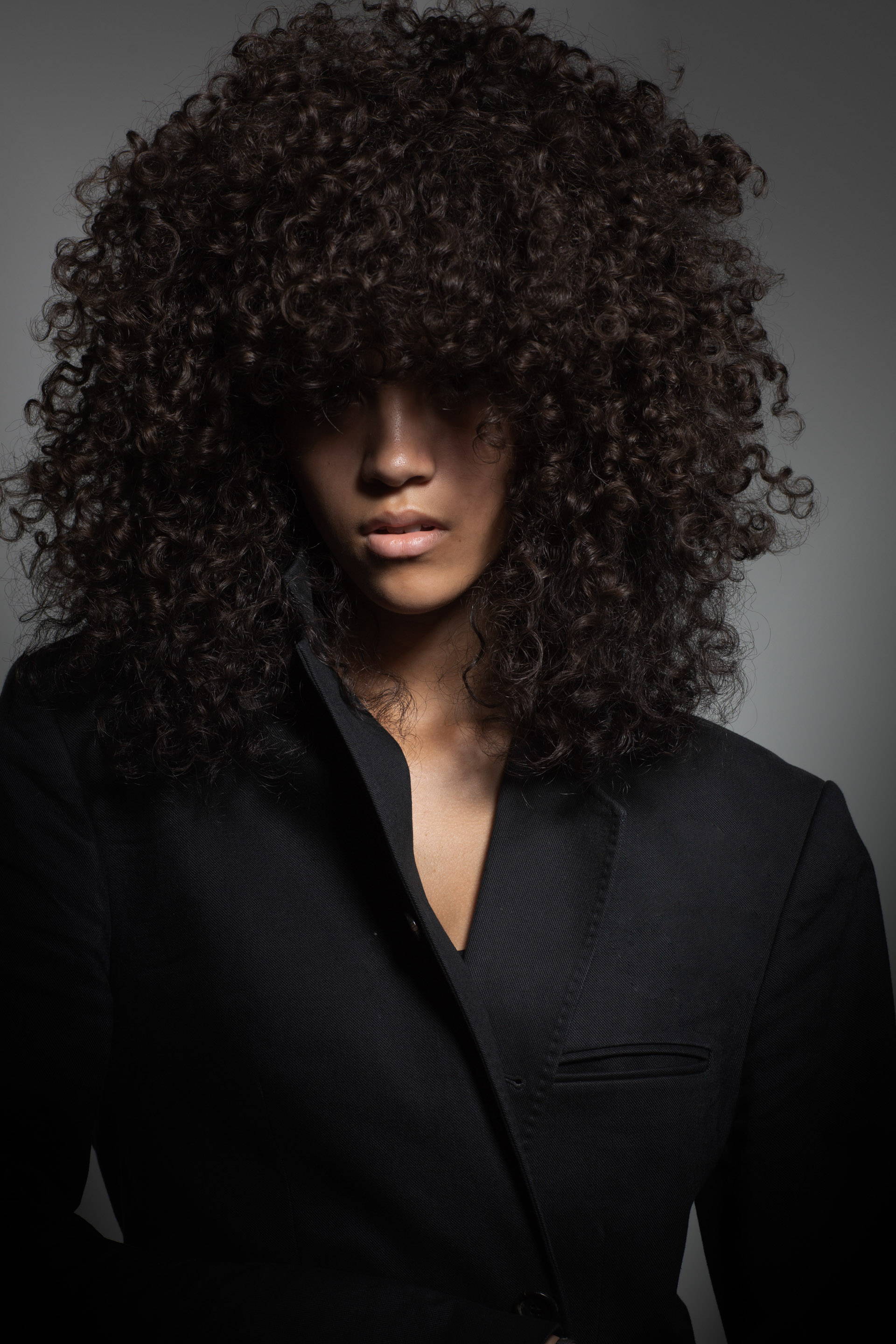 Working this shape with a high elevation in fairly round matter then working with a scooping technic to break up the texture. Once the hair is dry the texture is brooken up by freehand cutting the texture from the ends and in towards the roots.

Products used-
Epic Retreat shampoo, Epic Treat Mask, Epic Retreat Conditioner, Essential Leave in Conditioner, Poem of a Swirl is added section by section and combed to 90 degres angle and pushed back, then spray Beach Muse all over the hair before drying the hair using a diffuser.
Once the hair is dry use the blowdryer without the nozzle and spray Picture Perfect in to the airstream in to the hair.