NOIR STOCKHOLM
x
LARSSON & LANGE
Collaborating with some of the Best in the Industry.
It was a great pleasure and honour for us to visit Larsson and Lange, a renowned chain of hair salons in Sweden. The experience was truly inspiring, and we were privileged to work alongside a great team of experts who generously welcomed us to their academy..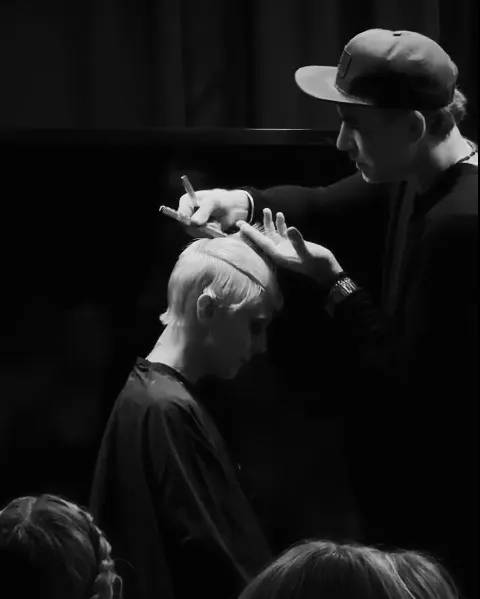 At NOIR STOCKHOLM, we believe that collaboration and the sharing of knowledge are crucial in the hair industry. We were thrilled to find like-minded individuals at Larsson and Lange who are committed to pushing the boundaries of the industry through innovation and creativity.
During our event, we wanted to showcase both big and small changes on our models. Personal expression was the focus, with a range of colours and cuts that were salon-friendly and easily replicable. We focused heavily on the techniques, the shapes and attitudes that complemented each model's personality.
The collaboration with Larsson and Lange was truly a great one. We are grateful for the opportunity to work alongside such talented and passionate individuals. We look forward to more opportunities to collaborate in the future.