MEMBER'S AREA / MASTER CLASS
ADD SEPARATION & TEXTURE TO CURLY HAIR

More definition, separation and lift in the curls, by separation and giving internal strength to the curls by creating negative space in the mass of hair. A common question that we receive often is how to create shape, separation and removal of weight in curly hair, here's one technic we use to create more airy and separated feel to the hair

STEP 1. CONSULTATION
Looking for areas of weight to lighten up and shapes that will add more suitability and customized feeling for Nicoles features.

STEP 2. SECTIONING
The section is placed to support the shape we are creating to add shape, the placement work as our roadmap, it makes the process forward easier for us to work the haircut step by step forward.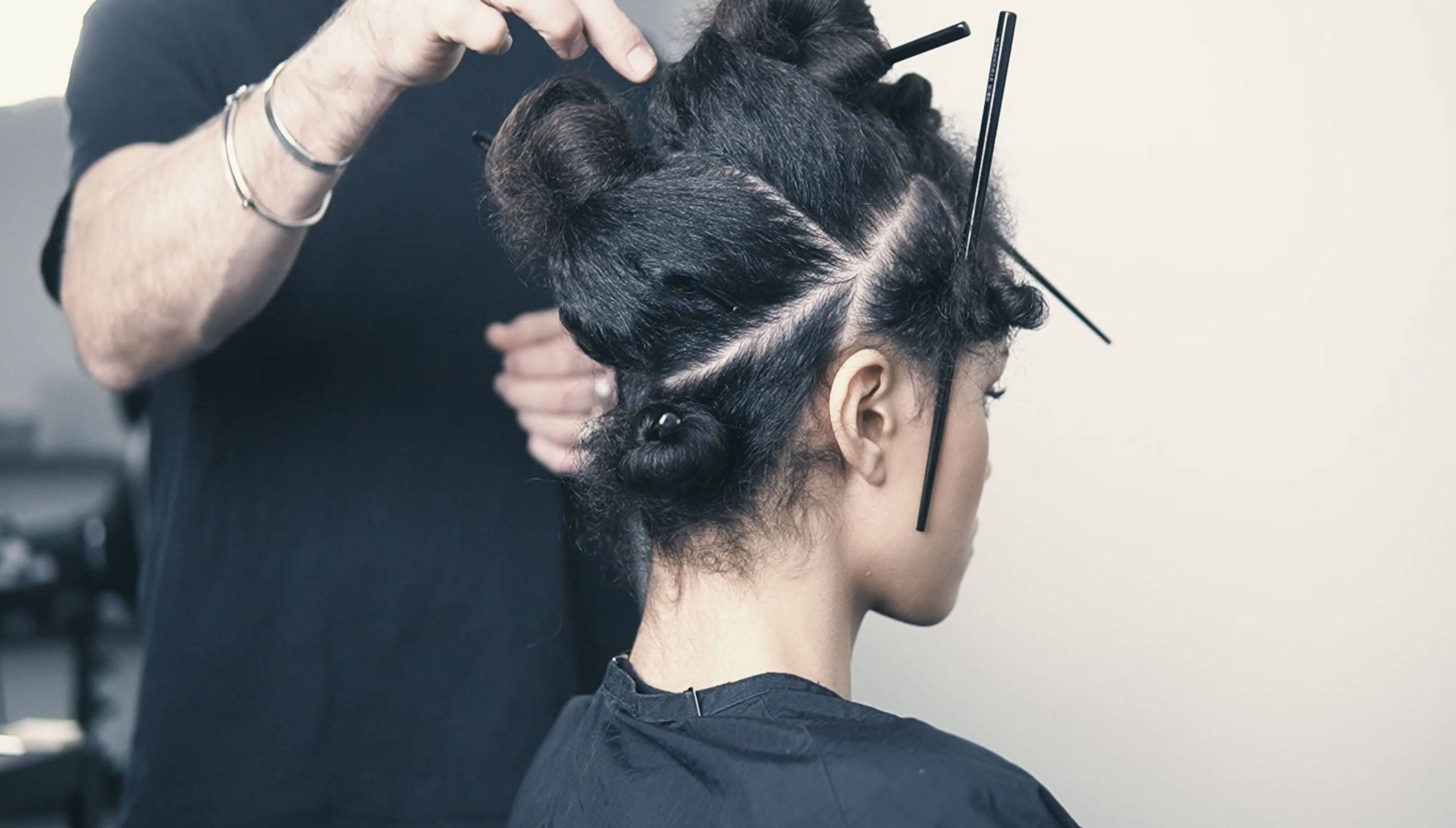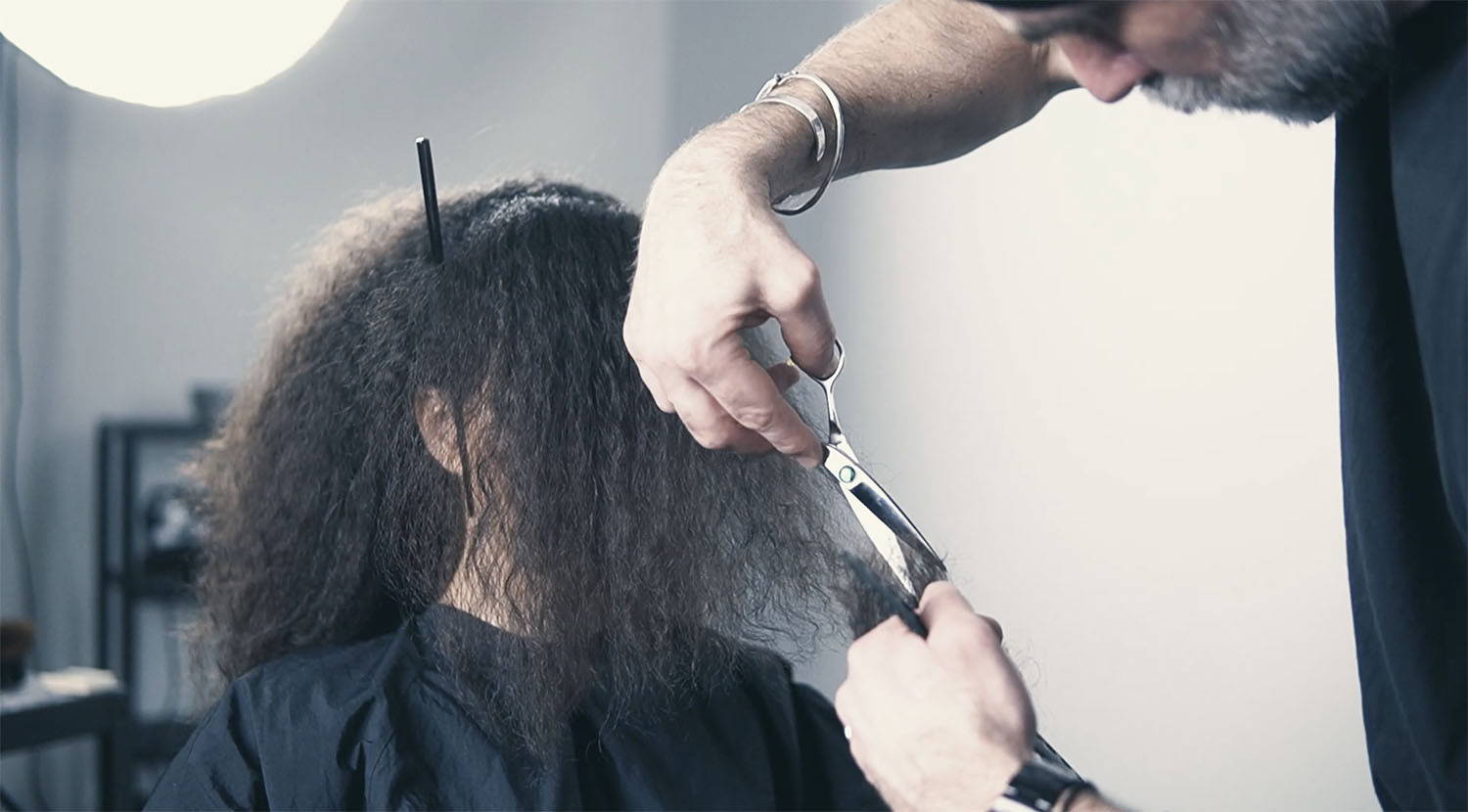 STEP 3. CUTTING & TEXTURIZING
By working in dry hair hair we have the possibility to control the texture and get instant response to how the hair is reaction to the texturizing technic and if we need to remove more weight. The haircut is designed to add more shape, give more strength to the features of the shape yet add attitude.
STEP 4. SHAMPOO & CONDITIONER
Shampoo and reset of the curls, since we are doing a dry cut we need to reset and restart the state of the curl. Start with Epic Retreat Shampoo and shampoo two times then Epic Treat Deep conditioning Mask to give full nourishment and moisture to the hair finish with Epic Retreat conditioner to seal all the nourishment to hair.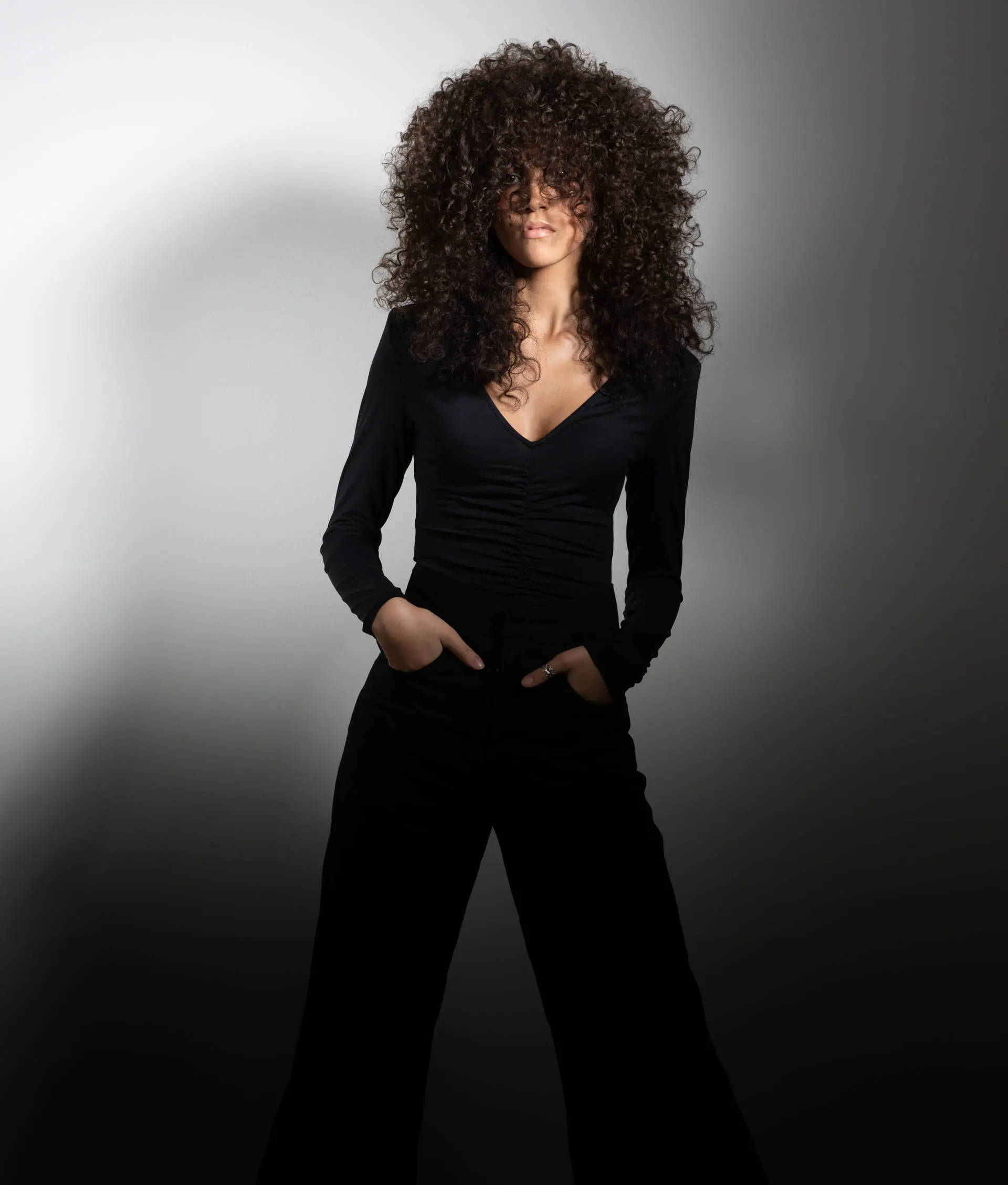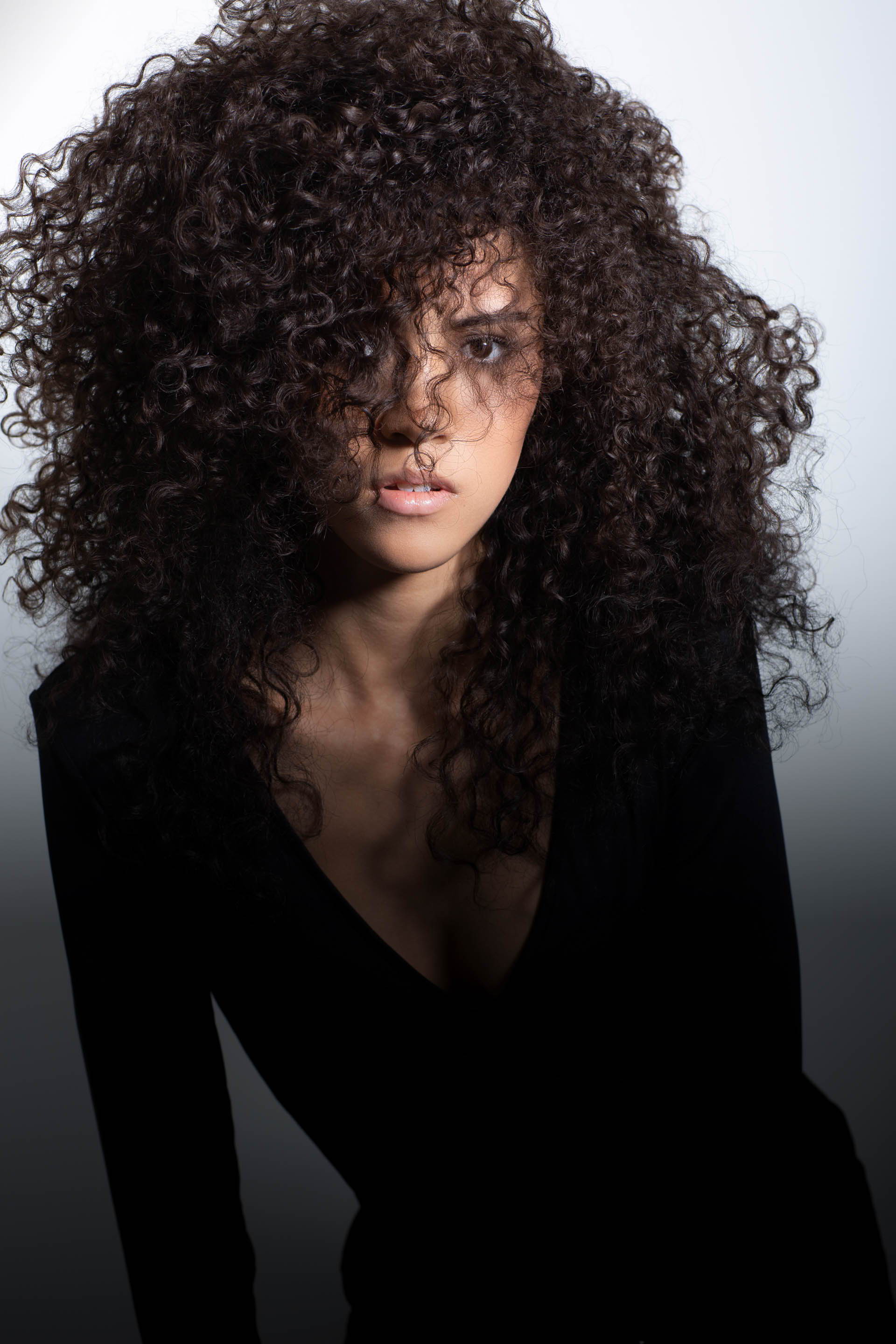 STEP 5. STYLING
Apply Essential Leave in Conditioner for heat protection and hydration. Next use a small amount of Poem Of A Swirl and work it through the whole hair. Squeeze gently and mold the hair in an upward motion to get the product shape into your curls.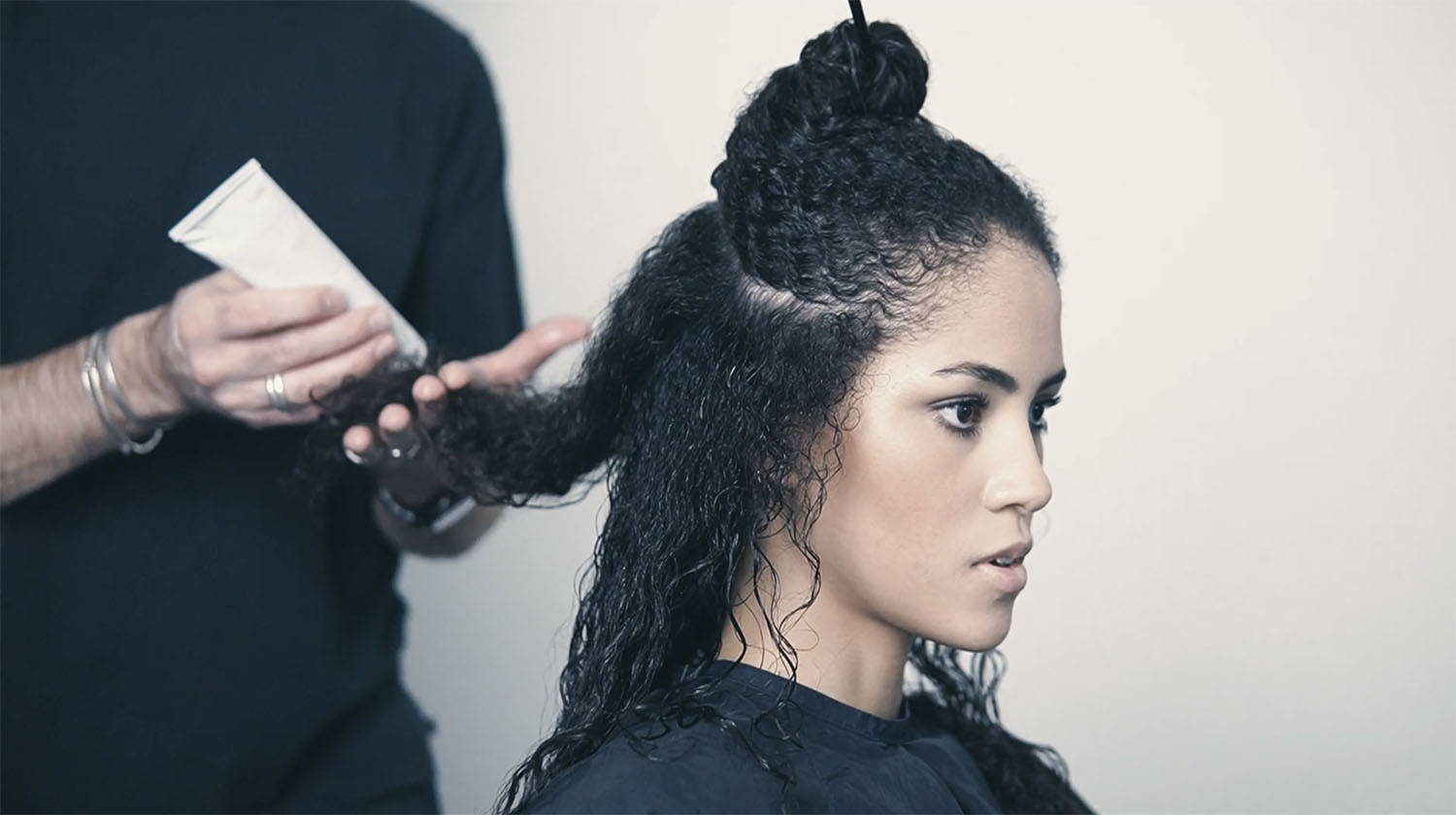 Then add small amount of Essential Leave in Conditioner and Poem of A Swirl section by section use a wide teethed comb from the roots all the way out to ends then push and softly mold the curls in towards the roots to create strength to the curls. Comb all the sections to 90 degrees out from the head for maximum lift and shape. Comb the section into the fringe and sections around the fringe in the same maner but forward towards the face and let the curls gently drop down in to the face int the natural fall.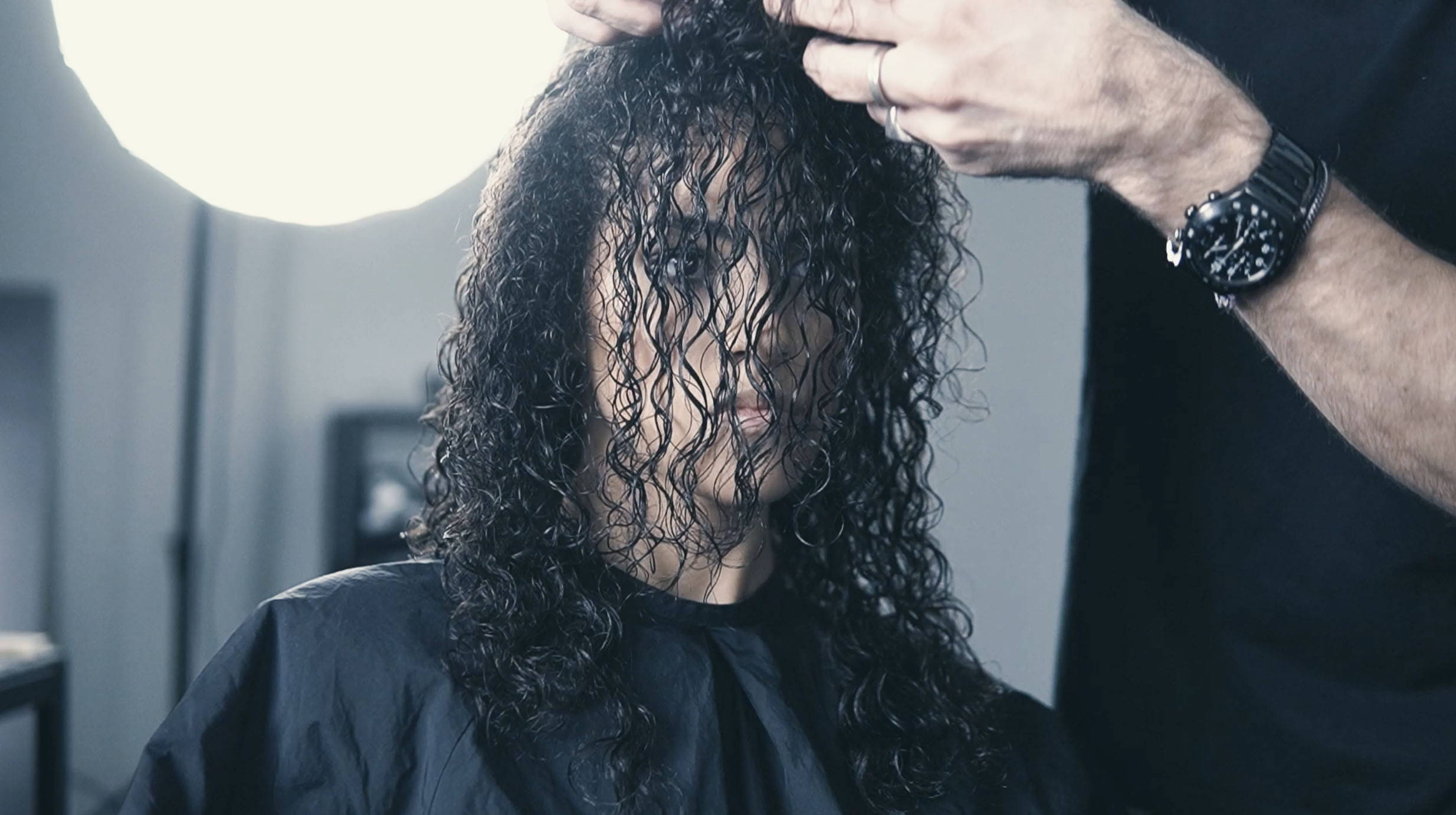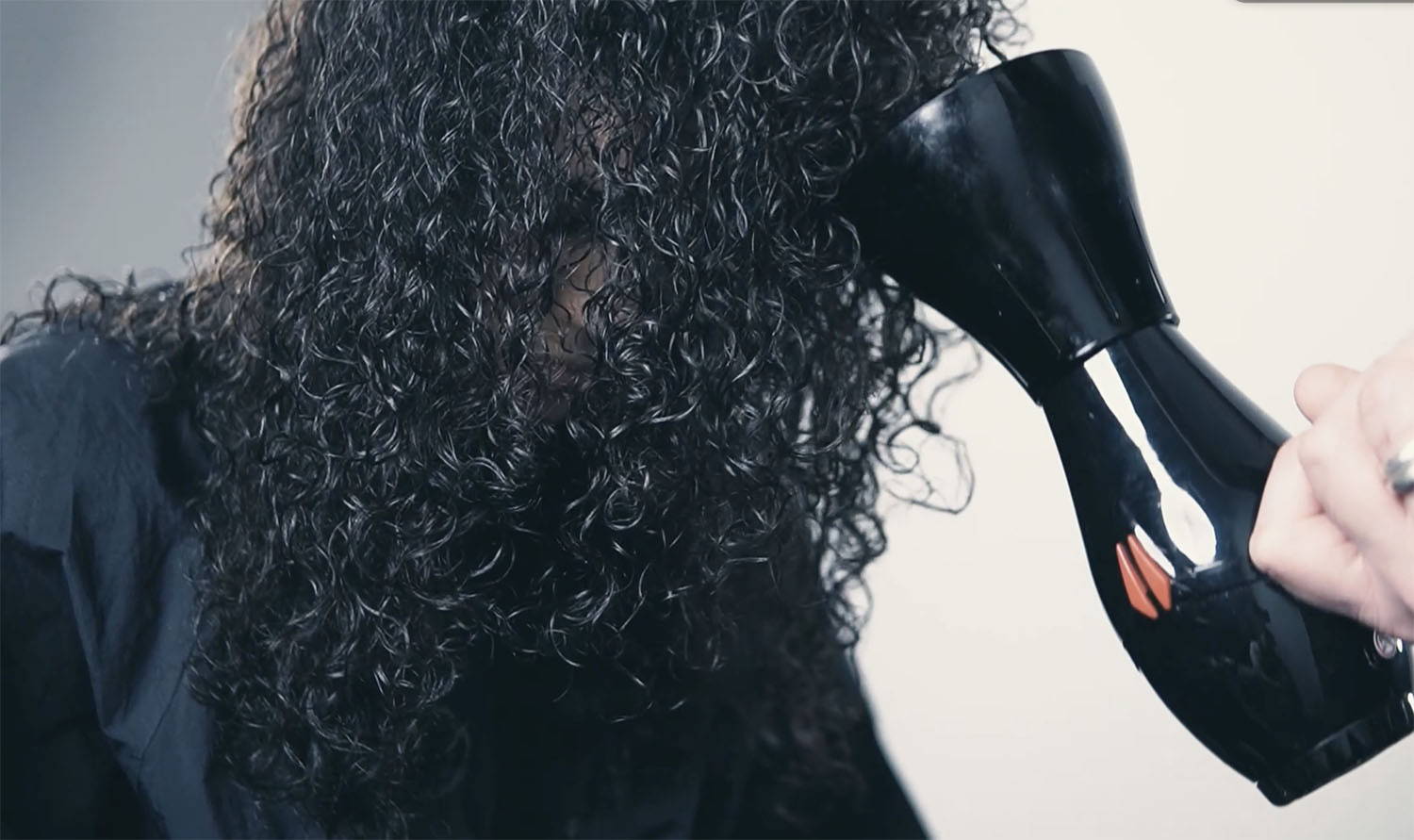 STEP 6. BLOW DRY DIFFUSER
Blow dry gently on medium heat using the diffuser. Be sure not to stretch the hair, instead do the opposite. Lean the head so the hair hang free. Gently push the hair upwards with the diffuser hair dryer. Once the hair is starting to dry almost completely dry then start lifting the hair and let the air from the blow dryer separate the curls by working the blow dryer in round motions to support the movement of the curls.
STEP 7. FINISH
Use Picture Perfect on both inside the hair to add air and strength and on the surface of the hair to freeze the shape of the hair, all is done in big movement to not separate the curls to create any frizzy curls.